2019 Summer Job Opportunity
The Clinton County Soil & Water Conservation District is currently seeking an individual with a background and interest in agriculture and natural resource conservation. The position will provide an opportunity to learn about natural resource conservation as well as become familiar with the various activities of the Conservation District. This position is designed to provide training and experience for possible future full time employment.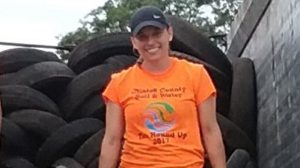 Typical work activities will include:
Assist staff with hydro-seeding and implementation of roadside erosion control measures
Assist staff with site reviews, field surveying, evaluation of road side erosion
Assist with Road Stream Crossing assessments for aquatic connectivity
Assist with tree planting and other conservation projects
Assist with urban tree inventory and risk assessments
Evaluating farming practices as they relate to water quality and land management
Data input on GIS and computer processing software to report on surveys conducted
Office duties including but not limited to: filing, data collection and data management.
Assist the District Manager and District Technician as needed
Qualifications:  Completion of one year of college with 6 credit hours in: Natural Resources, Environmental Science, Agricultural Science & Technology, Civil/Environmental Engineering or Planning, or at least one year experience in a natural resource related job.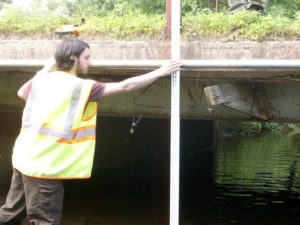 Special Requirement:  Possession of an valid NYS Driver's license at the time of application.
Position is a seasonal position:  late May-August, maximum of 12 weeks
Rate of Pay: $12.00 per hour. 40 hours/week
Official Job Description:  Conservation District Intern
Please email a cover letter and resume to  peter.hagar@ccsoil-water.com 
Applicants will be required to fill out complete Civil Service application and provide a copy of drivers license and unofficial copy of transcripts prior to hiring.
Questions… please call: 561-4616 ext. 3. or email
EOE